Australia is one of the most highly sought-after destinations when it comes to people looking to migrate to a different country. This is because the country boasts several favourable factors like excellent job opportunities and access to some of the world's best universities. Moreover, Australia has a multicultural society that promises peace, harmony, and a better quality of lifestyle.
This article will educate you about all you need to know about the Australia PR points and how you can significantly gain points to make your dream of living in Australia a reality. So without further ado, let us get started:
What Makes You Eligible For Australian PR?
So what makes you eligible to apply for a PR for Australia? There are quite a few different requirements you need to fulfil out of which 'points' are of extreme importance. They determine whether you are eligible for a permanent visa; you must score at least 65 points to be eligible for Australian PR.
As we said, the minimum number of points required is 65, whereas the higher points you score, your chances of applying for a permanent visa get brighter. Therefore, if you manage to score anywhere between 80 to 85 points, your chances of getting a quicker Australian PR invitation get brighter.
Different Ways To Gain Points:
Now let's take a look at the different ways you can score points for an Australian permanent residency:
Your Age
Did you know that your age automatically makes you eligible for points?
For starters, you need to be below 45 years of age to be eligible for any points at all. Individuals between the ages of 25 and 32 are given 30 Australian PR points; 33-39 get 25 points, whereas 40 to 44-year-olds are given 15 points. Individuals aged 45 years and above are not awarded any points.
Proficiency In English
You can also gain points depending on how well you do on your English proficiency tests. English language skills fall under three separate categories, namely superior, proficient, and competent. The points are award based on the proficiency level you achieve.
Those falling under the Superior level are award 20 points; those falling under the Proficient category qualify for 10 points, whereas the competent category has 0 points. You will need to show proof of your competency to award the points.
Your Spouse Can Help You Gain Extra Points
Did you know that your spouse can also help you gain some extra Australian PR points? However, it is only possible under the following conditions:
Single individuals (who have no de facto partner or spouse) are eligible for 10 points.
If your spouse has achieved a competent score on the language proficiency test, is below 45 years of age, has also undergone a positive skills assessment, and is under the same visa subclass and occupational code, you will be eligible for 10 PR points.
Your spouse is a PR holder or an Australian citizen, you will be eligible for 10 PR points.
If your spouse happens to be competent in English but has differing skills compare to yours or has a different visa subclass than yours, you will award 5 Australia PR points.
Gain Adequate Work Experience
You are also eligible for Australian PR points depending on the number of years of your working experience. The maximum number of points awarded for 'Australian work experience' and 'Overseas work experience' is 20 points. Having work experience in Australia has more weightage compared to work experience overseas.
Work experience of less than a year makes you eligible for 5 PR points. Moreover, having work experience outside of Australia can also qualify you for some points. Those with experience of more than ten years qualify for the most points.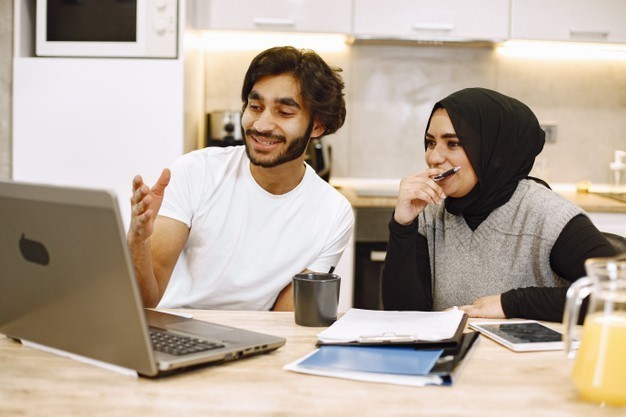 Complete Your Studies In A Regional Area
Another easy way to earn some extra points is by studying in a low population area or a regional area. By doing so, you will award 5 PR Australia points. This step is take by the Australian Government to encourage individuals to prefer settling in regional areas.
Take A Professional Year Program
A professional year program is a special professional program that combines workplace experience with formal learning. These courses run for around 12 months, and at their completion, you are award 5 extra points. To qualify for the extra points, the course has to take under the applicant's chosen skill occupation or a similar area.
The points mentioned above aren't all; some other quick ways to gain some extra points are:
Knowing a community language earns you 5 PR Australia points.
Having a State Nomination (190 Visa) earns you 5 points.
Accredited interpreters and translators can receive 5 extra points.
Conclusion:
Settling in Australia is probably one of the best decisions you ever make in your life. However, you will need some qualifying points for that to happen.
Fortunately, it is not super challenging. Just remember to keep the pointers mentioned above in mind to gain the maximum number of points for your Australian permanent residency.