If you want to study abroad or migrate, you have to clear the PTE or IELTS test, an English language test for non-English speakers.
You cannot clear your PTE/IELTS academic test unless you are well aware of your current level of English language skills. IELTS or PTE test examines English language skills on the four primary aspects of language, listening, reading, writing and speaking.
Getting a good score is impossible if you are weak in any of the four modules. Therefore, you need to work on your writing skills because for a majority of PTE test givers, speaking and writing modules are the most challenging among the four modules.
Here are 15 top PTE passing tips to help you get better at PTE/IELTS writing:
1. Familiarity With Essay Writing Structure/Flow
Essay writing is an integral part of the writing module. However, it is also where a significant majority of test giver lose marks. Writing a powerful essay is an art because you have to grab the marker's attention with strong and captivating content.
You need to understand that a good essay is structured around three main parts: introduction, body and conclusion.
However, sometimes a well-structured essay also fails to get the desired results.
Have you ever thought why?
Because, you do not integrate the three main parts of the essay!
So, if you want to maintain a good flow in your essay, you have to develop a well-integrated essay.
2. Be Focused
Focus is the key to generate a compelling piece. Read the title, again and again, to be focused.
Develop a structure in your mind before you start writing. Make headings if you think you forget points while writing. Divide your essay into small paragraph instead of writing in one go. Paragraphing will not let you distract while writing.
No matter how good your essay is, you cannot generate a readable essay if you do not divide the content into small paragraphs.
3. Avoid Long Paragraphs And Sentences
Your marker will lose interest in our writing when you generate long paragraphs and sentences.
Always write small and meaningful sentences and keep paragraphs small. Long paragraphs do not only de-focus you but also create boredom for the reader.
4. Work On Your Sentence Structure
Coherent, meaningful and well-constructed sentences constitute a strong piece. This is, in fact, the first step without which writing is not possible.
For this purpose, practice is key. You need to develop a habit of writing small sentences every day.
5. Simplicity Is The Best
There are two ways of writing, easy and complicated. If you find pleasure in writing complex and complicated content, stop doing so right away.
This is because complicated writing will only increase the chances of reducing your marks instead of impressing the marker.
6. Use Easy Words/Vocabulary
Keeping a good stock of vocabulary will undoubtedly help you in writing. However, the use of complex vocabulary instead of easy will not help you get more marks.
Therefore, build up your vocabulary bank consisting of easy words to engage readers till the end of your piece.
7. Generate Engaging Introduction And Conclusion
If writing is your weaker area, you can make it better by following a simple hack of creating an engaging introduction and conclusion.
The introduction is the face of your entire essay, while the conclusion is the last impression your writing makes. If it is strong, it will hide your writing weakness that spread over the rest of your essay.
8. Appropriate References
Adorn your writing with relevant, appropriate and timely references. Try to use supportive proverbs and extracts of poetry between the sentences. This will give colour to your paper and impress the readers.
9. Generate Ideas Or Create A Mind Map
Sequence your ideas in a logical and systematic way. This will help you maintain the flow. If you create a mind map before starting writing, it will help you stay on track and focused.
10. Get Knowledge About Different Essay Types
There are different types of essays, such as argumentative, descriptive and more. The style of writing varies from essay to essay.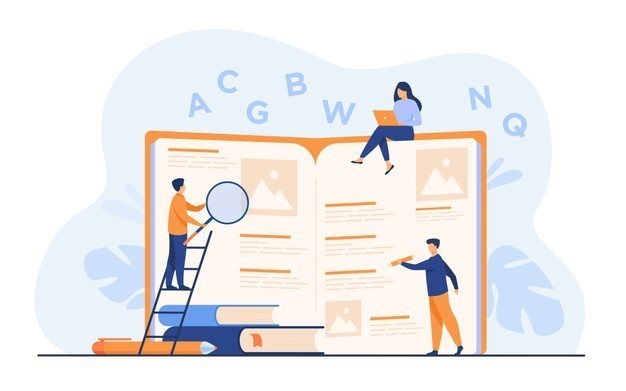 You need to familiarize yourself with different types of essay to create strong writing.
11. Haste Makes Waste
No matter how easy a topic you have to write on, do not start writing immediately without developing a prior structure. The right approach would be to take some time to think, plan and then begin writing accordingly.
12. Check Your Spelling
One of the key errors the test givers make is spelling mistakes. This is the period of computer, and most are habitual of typing, which leads to forgetting the spellings of many words.
However, you can change that by work on your spellings by writing a small extract every day.
13. Use Punctuation Properly
Punctuation makes your writing easily readable for the marker and readers and shows your grip on the language. Therefore, you must learn the appropriate use of punctuation before your exams. Don't forget, punctuation is all about practice, so always pay attention to it while practicing for your PTE or IELTS exam.
14. Always Re-Check Your Writing
If you do not like to re-read your writing work after finishing it, you are seriously wasting time. Always re-read your essay or writing work no matter how much time it takes.
An excellent piece of advice would be to read when you have written one portion or a complete page. In this way, you would not have to read the entire work at the end.
15. Follow Word Limit
There is a strict word limit to follow for essay writing. The majority of test givers do not follow it, which may result in marks deduction. You need to practice the art of concluding your thoughts within the given word limits in order to get good scores.
Final Words
So, now you know how to score 8 in PTE? Follow the PTE tips and tricks and get the maximum scores at your PTE/IELTS writing. The more precise, conscious, simple and focused you write, the greater scores you can get. You can also take PTE online courses as they help immensely with PTE preparation.