HIGH SUCCESS RATE
Our aim is to assist overseas students in their Australian Residency endeavors by providing them with the necessary information and abilities to pass the exam. We have a successful track record of high pass rate, you will notice the value added to your preparation. Our expert instructors will ensure that you get your residency points .

ONLINE COACHING
We are Australia's and India's leading online
NAATI CCL
and PTE institute. All of our sessions are held online, and we train students from all over the world to accelerate their achievement.
PREPARATION MATERIAL
Our study materials have aided over 1000+ students in passing their exams. We provide study materials in eight languages, including vocabulary and mock dialogues. Explore our courses material from the website.

FLEXIBLE TIMINGS
Do you have a job? Do you have any other responsibilities? Don't be concerned. Because all of our sessions are held online, we can conduct them for you seven days a week at any time that suits you. Prepare for your exam as soon as possible.

100% SUCCESS RATE
Experience the magic in our online preparation classes. With a successful track record of 100% success you will feel the value being added to your preparation. Our expert tutors will ensure you get your desired score in 1st attempt.

ONLINE COACHING
We are the No.1 Online NAATI CCL & PTE Institute in Australia & India. All our classes are conducted online & we teach students from all around the world and Fastforward their success.
PREPARATION MATERIAL
Our preparation material has helped 500+ students in clearing their exam. We offer preparation material in 8 Languages which includes Vocabulary & Mock dialogues. Check out our range of preparation material.

FLEXIBLE TIMINGS
Have work? Have some other commitments? Don't worry. Because all our classes are online, it provides us the flexibility to conduct classes 7 days a week, any time of the day as per your convenience. Get your preparation done in time for your exam.
You can be confident that you will be learning from the best in the industry at FASTFORWARD PREPARATION. We separate ourselves from the competition by providing a personal touch and individual attention to each student.
FASTFORWARD PREPARATION is the only institute that offers all of its services at an affordable price to students. Our services ensure that you obtain the experience and knowledge you need. We'll make your Australian dream come true!

Cost-effective
Our services are aimed to help as many students as possible. We understand the constraints of a student's budget, and our services are cost-effective.

PERSONALIZED TRAINING
Individual and small-group lessons are available to ensure that each student receives personalized feedback on their performance. Mock Tests are also given to assessing how well you've prepared.

Online Practice Forum
Our PTE online coaching provides you with exclusive access to a training platform. The format of our NAATI CCL study guide is identical to that of the actual test. You have complete freedom to practice whenever and wherever you choose.

Professional Tutors
Our tutors have years of experience in teaching and have excelled in their respective fields of examinations. YOU CANNOT GO WRONG WITH ANY OF THE TUTORS, AS THEY ALL HAVE HUNDREDS OF SUCCESS STORIES TO THEIR NAME.

LANGUAGES AVAILABLE
For NAATI CCL, we provide tutoring in six languages and materials in ten. Experts assist applicants in taking the NAATI CCL test in various languages, including Hindi, Punjabi, Tamil, Telugu, Malayalam, Marathi, Gujarati, and Kannada.

CONSTANT assistance
Throughout their preparation and beyond, our tutors aim to give ongoing assistance to the students. Because we appreciate students' hectic schedules, all classes are scheduled according to their availability.
FASTFORWARD NAATI CCL & PTE PREPARATION
Industry leader in Online Coaching for NAATI CCL & PTE. Over 1000+ success story attributed to us & students have trusted us over last few years with their AUSTRALIAN DREAM. We help FASTFORWARD YOUR AUSTRALIAN DREAM! Our services are designed to serve the students who are looking for affordable, effective & quick ways to achieve 25 PR points.
We offer online preparation courses for NAATI CCL & PTE Exams. We can help you get 25 PR Points in 1st attempt with us.
Check out the courses below:
We offer online preparation courses for NAATI CCL & PTE Exams. We can help you get 25 PR Points in 1st attempt with us.
Check out the courses below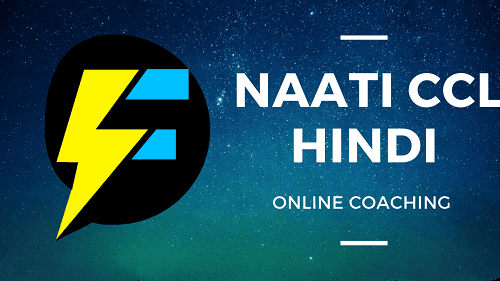 NAATI CCL HINDI
Our Hindi CCL Experts design the Hindi NAATI Preparation course to help you achieve 5 PR Points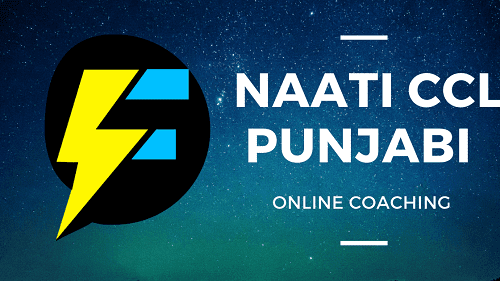 NAATI CCL PUNJABI
Our Punjabi CCL Experts design the Pujabi NAATI Preparation course to help you achieve 5 PR Points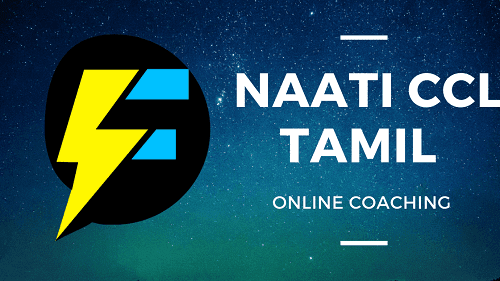 NAATI CCL TAMIL
Our Tamil CCL Experts design the Tamil NAATI Preparation course to help you achieve 5 PR Points.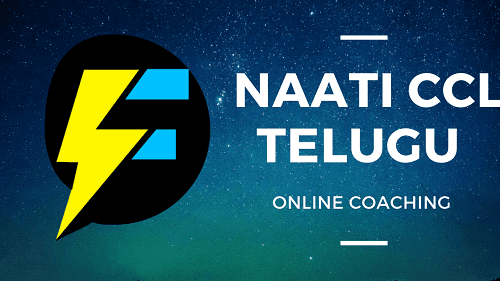 NAATI CCL TELUGU
Our Telugu CCL Experts design the Telugu NAATI Preparation course to help you achieve 5 PR Points.
Why FASTFORWARD PREPARATION?
We want to make life better for students who are trying to get permanent residency.
The success of our students determines our success. Our winning formula is as follows
• Personal feedback regularly
• Learn excellent test-taking approaches and strategies.
• Exam-like scenarios for mock exams
• Our resources and practice materials are available to you.
• Online Classes
• High Success Rate
• Wide Range of Courses
• Full-length Mock tests
• Exclusive Practice Platform
• Proven tips/tricks/templates
• Flexible Timings
• Regular Classes
• Personalized Training
• Expert Tutors
𝗕𝗢𝗢𝗞 𝗬𝗢𝗨𝗥 𝗙𝗥𝗘𝗘 𝗧𝗥𝗜𝗔𝗟 𝗡𝗢𝗪
What our students have to say
WE CAN HELP YOU CLEAR THE EXAM IN A SINGLE ATTEMPT JUST LIKE MORE THAN 1000 STUDENTS WHO HAVE CLEARED IT WITH US
96 reviews on
Anushree Kesurvala
2023-06-22
I used their expert kit for Gujarati which was sufficient, helpful and I passed!
Bennette Cherian
2023-06-03
Learnt Malayalam NAATI from Fousiya mam. Made learning easy. Is very encouraging and friendly.
Srikanth Reddy KNVB
2023-05-23
Got trained for Telugu CCL, very Glad with Priyanka Madam Classes. The Teaching material is also very well. The One to One classes are the main advantage of the course.
Great team! Kudos to Ramya and Team for their dedication and hard work.
Very Happy with Priyanka madam's class. i will definitely recommend her for telugu Naati ccl exam preparation. i have passed the exam with flying colours because of her.
ServiceNow Chinna
2023-03-05
Priyanka from FastForward has helped me a lot with her extensive translation skills to get through the NAATI - Telugu CCL exam. I have secured 75/90 with her support. Thank you very FastForward.
margret flower anto
2023-03-02
Fousiya miss helped me prepare for naati malayalam exam. Highly recommend her for the coaching.
Fousiya Shiyas(NAATI Malayalam Teacher) is an excellent teacher! My lessons have followed a structured and comprehensive course presented in a style that is easy to follow and understand. Her teaching style and her great sense of humour have made my lessons highly informative and very enjoyable. I strongly recommend this institution, as they offer a wide range of materials that will be able to prepare you for the exam with ease
sebastian baby
2023-02-28
Good modules and tutor who does individual classes for the students.
Sebastian George
2023-02-27
Highly recommend the malayalam naati trainer Fousiya. I was able to crack the exam easily with their coaching.
FASTFORWARD NAATI CCL & PTE
NAATI CCL – ONLINE COACHING|PREPARATION MATERIAL|MOCK EXAM|BOOKING ASSISTANCE
PTE – ONLINE COACHING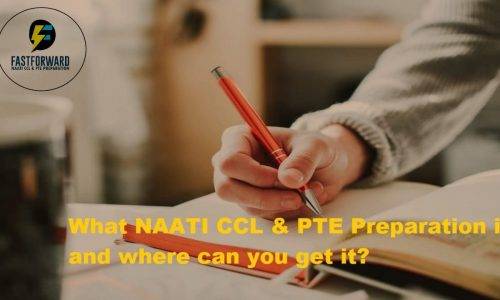 Are you searching for the best institute for NAATI CCL and PTE preparation? Your search ends here because here we