If you are looking for 5 additional points for Australia Permanent Residency, the NAATI CCL Test is a valuable resource. It takes about 20 minutes for the test to be completed, is relatively inexpensive, and results will be available shortly after the test is complete. Due to its relatively new introduction, there are still some questions unanswered, such as what is NAATI CCL test, what is NAATI CCL test fee, what is NAATI CCL vocabulary, or where to obtain NAATI CCL preparation material.
Throughout this blog, we hope to dispel some of these notions as well as to provide NAATI CCL strategies that test-takers can use to pass the test and obtain an additional five points for getting into Australia.
What is NAATI CCL Test?
As a non-profit organization, NAATI (National Accreditation Authority for Translators and Interpreters) is funded by the Commonwealth, state and territory governments. Translation and interpreting standards are set by this national certification body.
NAATI's CCL Test is a simple verbal test designed to determine a candidate's ability to translate dialog from LOTE to English. Most applicants who wish to obtain a visa based on points take the CCL test.
As part of the NAATI CCL Test, a candidate can request five points towards their Australian PR, and they will be added to the total of their points. Two sets of dialogues will be presented in the test, and each set must be translated into English and LOTE.
In no way can NAATI be described as a cheap test. There is a fee of $800 (includes GST) for the CCL Test administered through NAATI. It can be paid either by direct deposit or by credit card.
The applicant should be familiar with the format and components of the assessment test in order to successfully complete it. It is more important to be familiar with the components of the test since it will be conducted verbally and not via written examination.
If the correct procedures are followed before taking the NAATI CCL Test, it is simple to pass. There are equal parts for each language in the exam. As described by NAATI's CCL test criteria, both languages have the same goals. Candidates should prepare accordingly in order to pass the NAATI CCL test on the first attempt.
In order to take the exam, students may choose one of 48 languages provided by NAATI. This year, a number of new languages will be added to the exam. Test preparation will require knowledge of both English and LOTE languages.
Test format for NAATI CCL
As everyone is aware, NAATI CCL tests are conducted online. There is no requirement that you be physically present at NAATI in order to take the CCL Exam.
Two dialogue recordings will use for the exam. Throughout the conversation, an English native speaks with a native speaker of a Language Other Than English (LOTE).
Interpretation of dialogue (90 marks for 2 x 45)
In two different subject areas, there are two 300-word dialogues between an English speaker and a LOTE speaker. It is designed to see how well a candidate can serve as an interpreter for two people who speak different languages.
If you choose the Interpreting Part. You will be asked to translate the meaning of the other speaker's statements into the other language. Every dialogue is roughly 300 words long, roughly half of them in English and half in LOTE. Each segment is no longer than 35 words. In these dialogues, the candidate is assessed on his or her ability to act as a translator between different languages.
The marking
Marking is based on a 45-point scale for each dialogue. Candidates need to earn at least 29 points out of 45 for each dialogue and score at least 63 points out of 90 overall to pass.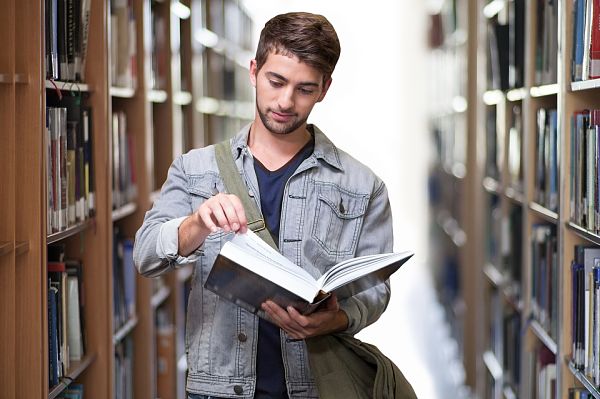 NAATI CCL Exam Online – How to prepare?
Choosing the right LOTE is the first step. You should choose a language that is easy for you to control when choosing the LOTE. The easiest choice is your native language. You'll need NAATI CCL preparation material to prepare for NAATI CCL exam online. Having the right preparation will help you pass the test.
Getting familiar with the latest NAATI syllabus and exam pattern is the first step to preparing for the NAATI CCL exam. If you want to pass, you must earn at least 63 points out of a possible 90.
It is only by practicing more and getting familiar with the syllabus that one will get good marks. The only way to succeed in an exam is to practice.
If you're submitting an answer based on NAATI's overall marking system, you need to be extremely sure of it. Interpreting a dialogue with care is important, since omitting or adding words can lead to loss of marks.
Two to three seconds will give to you before you interpret or answer the question. Because of this, it is advisable to compile a list of keywords relevant to each sentence in order to facilitate answering.
NAATI CCL Vocabulary is the most critical component of the NAATI CCL Test. Improving your vocabulary is essential to successfully translating the dialogue.
The best way to accomplish this is to memorize a large number of dialogue sets and become familiar with Australian socio-cultural practices.
Try to participate in public speaking as much as possible, as this will enable you to develop new vocabulary and phrases that will be helpful when you are interpreting.
Where can I find NAATI CCL preparation material?
FASTFORWARD PREPARATION will provide you with NAATI CCL Preparation materials. That you can use to prepare for NAATI CCL Exams online by providing you with NAATI CCL Preparation materials. We provide NAATI CCL preparation materials in an array of languages to choose from at FASTFORWARD PREPARATION.
With Fastforward Preparation, students looking to prepare for an exam on their own by using online preparation materials can bring all their preparation to one place. Their kits design with the assistance of experts, and they include everything you need to succeed. You may choose any of the kits as we offer them at an affordable price for students.