Looking for a proper guideline to attempt an IELTS or PTE test with an excellent score? Well, then you are right on point because here, you will get a complete insight into how to prepare for your PTE or IELTS test by experts. To pass these tests with the required average is mandatory if you want to apply for international universities or are planning to migrate to an English speaking country.
These tests are strictly designed to assess and evaluate a candidate's proficiency and eligibility in listening, speaking, reading and writing. So it is a must for you to know the right tips from an expert's point of view because an expert's opinion can guarantee you not good but excellent results.
IELTS test is of two types: general and academic examination. This test can either be taken on paper or a computer. On the other hand, PTE is a computer-delivered test. To score high and be successful, you should have a clear idea about what the experts have to say.
Here are some of the valuable IELTS tips for you to work on.
Top 7 Tips For PTE/IELTS
You need to study professionally and systematically while preparing for PTE or IELTS. If you are studying hours without any road map, you may not succeed in these exams. In simple words, preparation with a strategic approach is essential.
Review the tips below if you are planning to sit for a PTE or IELTS test.
1. Express Yourself With Confidence
According to experts, the attributes required in the speaking section are confidence, clarity of voice and normal pitch, including stress pattern. If you speak in a low voice or in a hurry, this will reflect your lack of confidence, resulting in low scores. Being fluent and spontaneous in speech is the key to get a high score in the speaking section.
It is possible by expanding your vocabulary and conversing in English daily for at least 2 hours. Another vital tip to ace the speaking section of PTE or IELTS exam is to keep going, don't stop even if you don't know the answer because you have only one chance to give it your best shot.
2. Keep Your Answers Relevant And Maintain Cohesion
For the writing section, you only have 10 minutes to summarize the written text and 20 minutes to write the essay. So, you need to type fast and manage within time. Experts say that 280/290 words are ideal for essays.
The writing section deals with the ability to write coherently alongside correct grammar. So, you need to be precise, logical and relevant while giving answers. Never increase the length of your answers irrelevantly just to get more marks. Instead of getting more, you get less. Clarity in thoughts is another key to score higher marks because it gives a glimpse into your thought process and ability to understand things.
3. Allocate Time
The more you read in the reading module, the more you will enhance your comprehension skills and increase the chance of scoring high.
According to Arin Rahman, an IELTS instructor at GRIT, most of her students have difficulty managing time during the reading test. As time is money, so you need to make proper use of every second. You can enhance your reading skills by learning how to skim and by avoiding regression.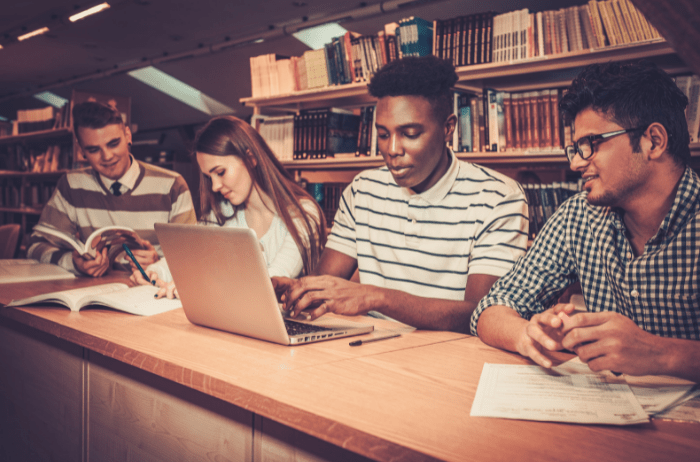 4. Watch TV More
Concerning the PTE listening module, it is highly helpful to get familiar with different accents. Practising the skills of scanning and skimming play a vital role as well. For the listening section, experts say that TV is good for you. Watching English movies, listening to podcast help in improving your listening skills
5. Read The Instructions Keenly
Another beneficial tip is to read the instructions given with every question, carefully as many candidates score low just because they don't bother to read the instructions thoroughly. For example, a question may demand a one-word answer, but the candidate overlooks that and faces a loss of easy marks instead of gaining marks.
6. Know The Test
IELTS expert Hazan Hayaloğlu says that you should have all the required information and know the test before by familiarizing yourself with all the details such as time duration, the format, types of skills, and texts to be checked in order to get a good score.
7. Be Yourself And Have Faith In Your Abilities
Lastly, all experts agree on this million-dollar advice that is to be yourself and remain calm during the PTE/IELTS test. Either the written or the interview. This will guarantee your success.
Conclusion
In short, if you are ambitious and dedicated enough to pass PTE/IELTS test on the first attempt. It is a must for you to study the tips mentioned above. Start from today! Make your routine and work hard on the lines given to you. After working on these PTE tips and tricks, you will feel more confident to tackle the test and get the desired score.
So, without any further ado, follow the experts' tips and save your money and time by giving your best effort and dedication.
Do you still want to know how to score 8 in PTE? Well, then take PTE online courses for PTE preparation and you can thank us later.