The NAATI CCL Test measures a candidate's language proficiency in multiple language communities. Candidates are tested on their ability to translate a conversation dialogue from English into their choice of language and the other way around. Listening to audio and interpreting the ongoing conversation in another language is part of the test. To get a thorough assessment of their interpretation skills from/to English, they receive both English dialogues and dialogues in their chosen language.
Why Choose Fast Forward Preparation for NAATI CCL Coaching?
FastForwardPreparation offers NAATI CCL test preparation in eight languages, including Hindi, Punjabi, Tamil, Telugu, Malayalam, Marathi, Gujarati, and Kannada. By taking our courses, you'll be able to improve your reading, writing, listening, and speaking skills.
In addition to teaching years of experience, Fast Forward Preparation excels at their respective examination fields. There are both individual and small-group lessons available to ensure a personalized approach to each student's learning. As part of the test preparation process, you will also be given a mock test.
With Fast Forward Preparation, NAATI CCL candidates can take tutoring and study materials in ten languages. NAATI CCL experts offer assistance in multiple languages for candidates taking the test.
NAATI CCL Coaching for Hindi
In India, Hindi is the primary language. For people seeking to migrate to Australia and who need 5 points from the NAATI CCL Exam, NAATI CCL coaching for Hindi is designed for them. The online naati ccl hindi – english coaching program will enable you to pass the NAATI CCL on the first attempt and earn you 5 points for permanent residence in Australia.
With Fast Forward Preparation, NAATI CCL coaching for Hindi has a very high success rate. In this training, you will learn about the NAATI CCL format and the type of questions to anticipate. Study materials are also provided. You'll gain expertise from analyzing the tips, tactics, and strategies of the NAATI trainer. You'll have access to practice exams, answers, and more, so you're prepared for your test.
NAATI CCL Coaching for Punjabi
As part of the NAATI Punjabi program, you will have to translate a recording into Punjabi. Aspirants are required to listen to recordings that have been translated from English into LOTE or from LOTE into English. A recording of the NAATI CCL Punjabi exam consists of two dialects, each consisting of 300 words and 35 distinct words that must be translated and interpreted in 30 minutes. There are 45 marks available for each dialogue, and you must score 29 for each one. A score of 63 out of 90 is needed to pass the NAATI CCL Punjabi exam.
The success rate of Fast Forward Preparation's Punjabi courses is high. If you are a native speaker of the language or not, we will assist you in achieving 5 PR points. As part of the Language Other Than English (LOTE) list of the Credentialed Community Language (CCL) Test, Punjabi is one of Australia's fastest-growing languages. Passing the Punjabi CCL Assessment Test requires a similar level of proficiency in English and Punjabi.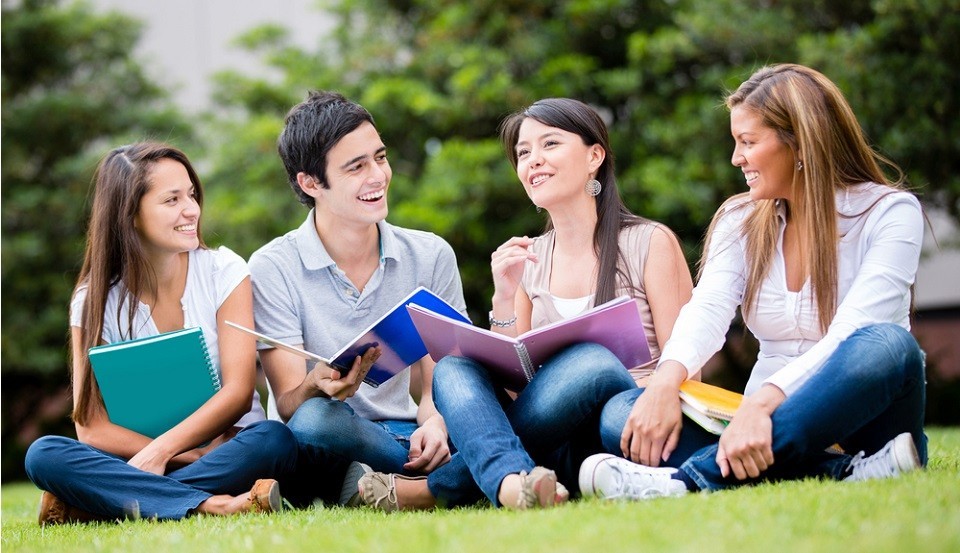 NAATI CLL Coaching for Telugu Language
A student's language abilities are measured through the NAATI CCL Telugu Test at a community level, which means it measures their ability to communicate in three languages at the same time. In order to be eligible for permanent residency in Australia, candidates must pass the NAATI CCL Telugu Test. After completing the exam, candidates will get 5 points for their application.
Telugu has been accepted as a NAATI Credentialled Community Language (CCL) since 2020, since it is a globally recognized language. Using Fast Forward Preparation's telugu course has proven to be highly successful. So, The course includes a study guide, frequent lessons, regular mock exams, and note-taking sessions designed to help you master the skills you need to pass the test with flying colors. As the NAATI Telugu test is a new one, and we have experience in the field, you cannot go wrong with us.
NAATI CCL Coaching for Tamil, Malayalam, Gujarati, Marathi, Kanada
NAATI CCL Coaching is also provided by Fast Forward Preparation in Tamil, Malayalam, Gujarati, Marathi, and Kannada. NAATI's CCL exam is available online so that candidates can take it anywhere in the world. Physical presence in Australia is not require
d for the test. With Fastforward preparation, you can get NAATI CCL exam training courses in Tamil, Gujarati, Marathi, Kannada, and Malayalam online. The free demo class can be signed up by filling out the contact form, and one of our representatives will get in touch with you.

For passing the NAATI CCL exam with Fast Forward Preparation, you will earn five additional VISA points. Many languages are available for NAATI CCL Coaching, including urdu, vietnamese, nepalese, Melbourne, and more. Our Fast Forward Preparation team will soon make these languages available.