Telugu has been added to NAATI CCL testing languages. Yes, you hear the right. It happened in 2020 when NAATI announced that it had included Telugu in NAATI CCL testing languages in response to requests. As it is a new addition so, obviously, there will be queries in the candidate's minds. If you are searching to know all about NAATI CCL Telugu and are planning to take this test, you are at the right place because after reading this blog, all your queries will be resolved. Here we will discuss the complete guide of the NAATI CCL Telugu.
So Let's Dive In!
What is NAATI CCL Telugu?
NAATI is the abbreviation of the National Accreditation Authority for translators and interpreters that conducts the CCL test, which is the best opportunity for you to show your ability to translate any LOTE language from English. If you pass this exam, you get 5 extra points for your Australia PR ( permanent Visa), and you can work as a translator or interpreter in Australia.
At the request of many Indian students, Telugu has been added to NAATI CCL, so now the students can apply for NAATI Telugu the same way for other languages. The course criteria are also the same for Telugu as for other NAATI CCL exams. There are two dialogues that a candidate is required to translate from Telugu to English and English to Telugu in 20 minutes.
Each dialogue is 300 words containing 150 words in English and 150 in Telugu. The candidate gets scored based on fluency and accuracy. We suggest you focus more on English because the weightage of English is higher than Telugu.
From Where Can You Find NAATI CLL Telugu Course?
You don't need to search more for the NAATI CCL Telugu course because here we mention the most reliable source, FastForward preparations. Well-experienced and professional tutors create NAATI preparation courses for Telugu. The complexity level, of course, is set from medium to high. The students are trained enough to understand and memorize the advanced terminologies in a short time span. They offer their services in 8 languages, ad their NAATI CLL course has helped over 1000 students to get 5 extra points for Australia PR.
Their course is available on their website so you can go there and see all the further details. Additionally, their preparation material includes vocabulary and mock tests that train the students much better. All the classes are online with flexible timings. So you can attend the online class in your free slot. You can also receive live feedback from the tutor during your online class. The other good thing is that the whole NAATI Telugu material is available to the students.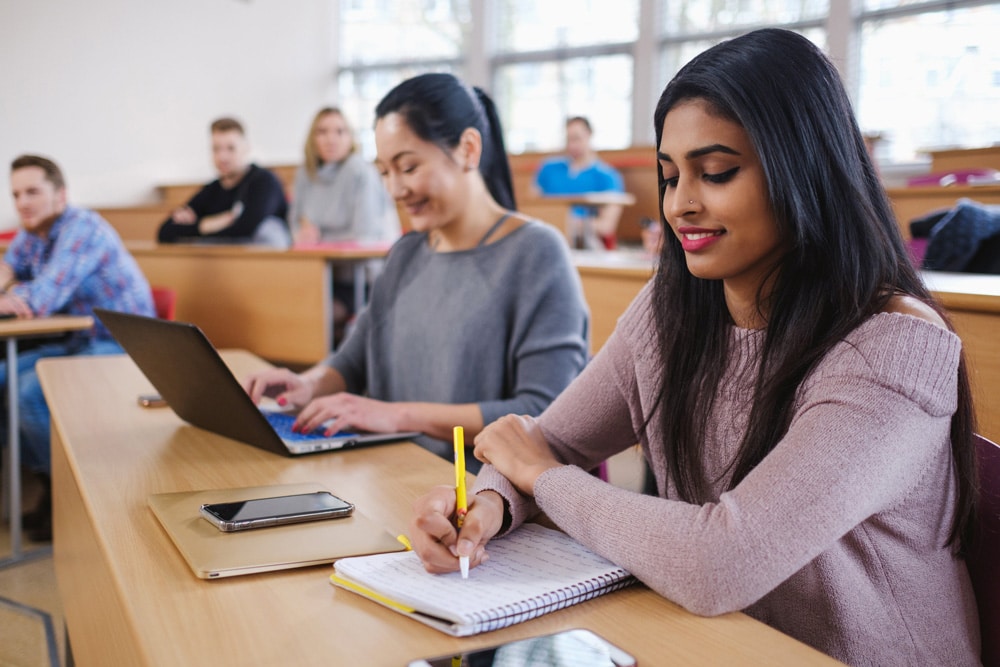 In regular online classes, the practice of NAATI test samples greatly affects the high success rate of any institute.
Perks of FastForward NAATI CCL Preparation Institue
FastForward is probably the best option for you due to the following perks:
· the high-quality course at affordable prices
· you can attend classes from anywhere in the world.
· flexible timings
· practice samples
· individualize training
· individualize feedback from experienced trainers.
What is the Procedure for NAATI Test Booking?
You only need to follow the steps listed below for a successful NAATI test booking:
· First, create your account and register your information with myNAATI.
· Upload passport-size photo and ID proof by providing a driving license or passport.
· Then wait until you receive the application approval email.
· Login to your account and select the date and place for the test.
· Add the payment details for your fees. You can either choose a visa credit card or a direct deposit option.
· At last, you will receive a confirmation email after you have made the payment.
Changes in Dates and Cancellation of the Application
if you want to make changes in test dates, you will need to do it before 35 days. In case of cancellation, you have to pay a $200 cancellation fee.
Tips to Get Success in NAATI CCL Telugu
Follow the following tips to prepare yourself uniquely:
· Active listening
· English Notes Taking
· Strengthen your vocabulary
· Sharpen your memory
· Work hard and smartly on your weak areas
Conclusion
Telugu is a new addition to NAATI CCL languages. Many institutes have structured their courses efficiently to increase the success rate of their institute, but FastForward is the best option for you to prepare yourself to get 5 extra points for Australia PR or to serve as a translator or interpreter in Australia.